The Saint-Sauveur Valley has a distinctive panache that delights visitors. Its shopping experience is incomparable, and exceptionally agreeable!
Chic Boutiques and Major Brands
In the Valley you'll find chic boutiques and factory outlets where manufacturers offer major brands at reduced prices. These outlets, popular throughout the Laurentians (and elsewhere), are known for being particularly amenable places to shop. In the yellow, red, blue and green colours of a ski village, they glow brightly on wintry nights, flaunt their flowers on summery days and are nestled by mountains all around.
On rue Principale, the equally colourful and charming main street, boutiques of all kinds abound. Here you can find souvenirs, antiques and beautiful items for the home, books, clothing and many other marvels. Even those who don't usually find shopping is their thing will have fun tripping from one boutique to the next!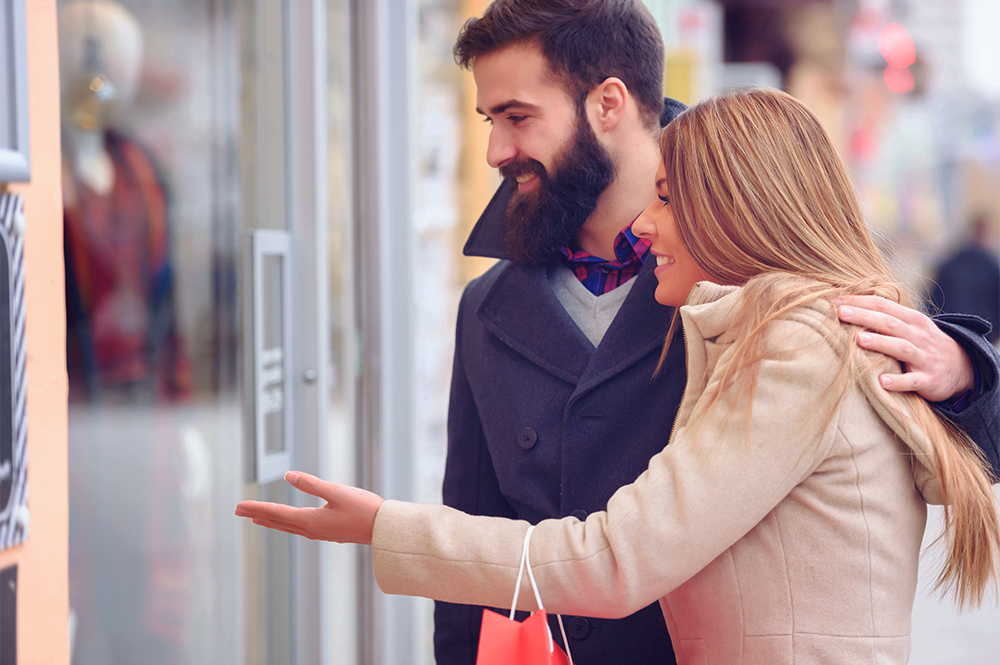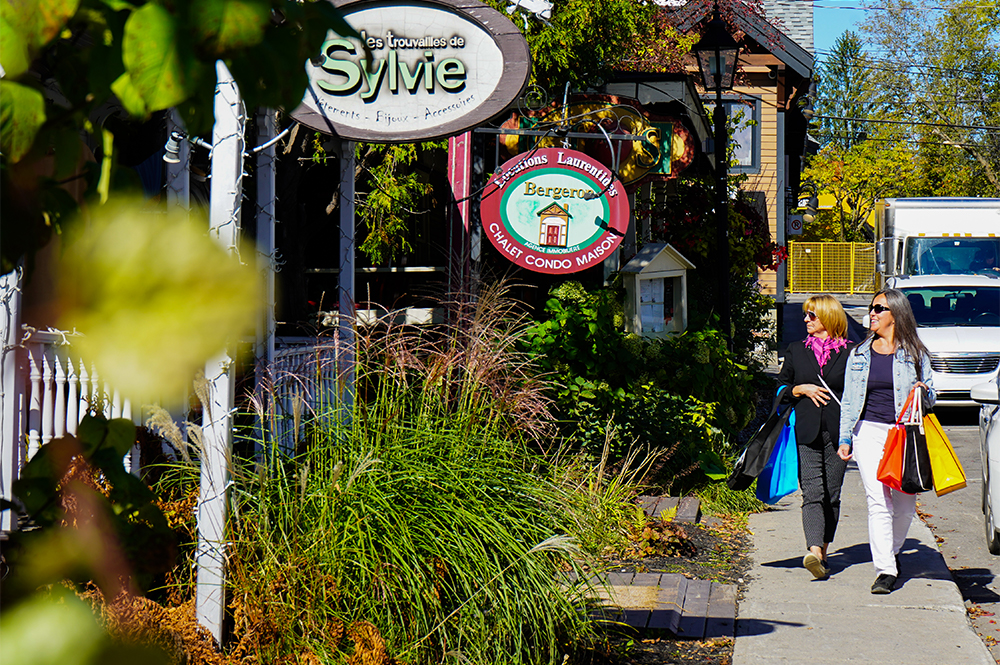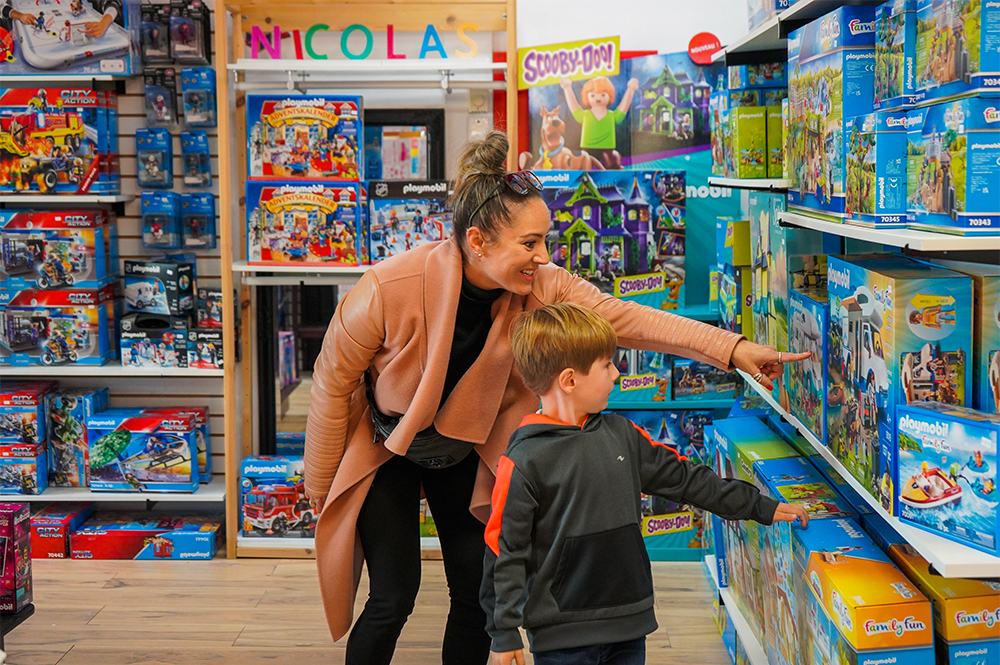 Off the Beaten Path
Local products enjoy pride of place in the Saint-Sauveur Valley. The quantity of shops offering them is considerable, as much to the delight of those craving flavours as those craving shopping treasures. Residents and tourists alike can purchase local produce, craft beers, body treatments, jewellery, candles, pet supplies and more. You will have to make choices… or perhaps not!