Breathe (Really) Fresh Air
The Saint-Sauveur Valley has been recognized since 1934 as a hot spot for alpine skiing. After the first ski lift was installed that year, the site became one of the most popular destinations in the Eastern United States. When you set foot there, you will understand why. The Valley is brimming with snow, idyllic landscapes and magic!
Read more...
Five ski centres with 126 runs in total offer excitement for skiers of all levels. Beginners can venture onto the slopes for their first lessons with safety-conscious ski schools and experts can challenge their temerity on runs equal to their skills. You don't ski (or not yet)? You can still enjoy the ambiance by watching competitions hosted on top of the mountain.
Maybe you'd prefer sliding down the slopes on your backside? Try tube sliding. It's all the rage in the Valley! The whole family can have fun like kids again sliding down gentle slopes or steep ones. Laughter and enjoyment guaranteed!
Endurance sport enthusiasts also have all they need to give their lungs a workout with snowshoe, cross-country, skating and fat bike trails. Bundled up with their noses to the breeze, they'll revel in snowy white expanses and return with happy hearts.

If you choose, you can also venture into the depths of the forest, on a dog sled or gripping the throttle of a skidoo. On another note, the lake in the Valley transforms into an environment of discovery, distraction and challenge. Ice fishing may be calming for many, but others find it a blast!
Winter in the Valley may seem a pastoral scene, but here it also comes alive with its share of exhilaration and splendour.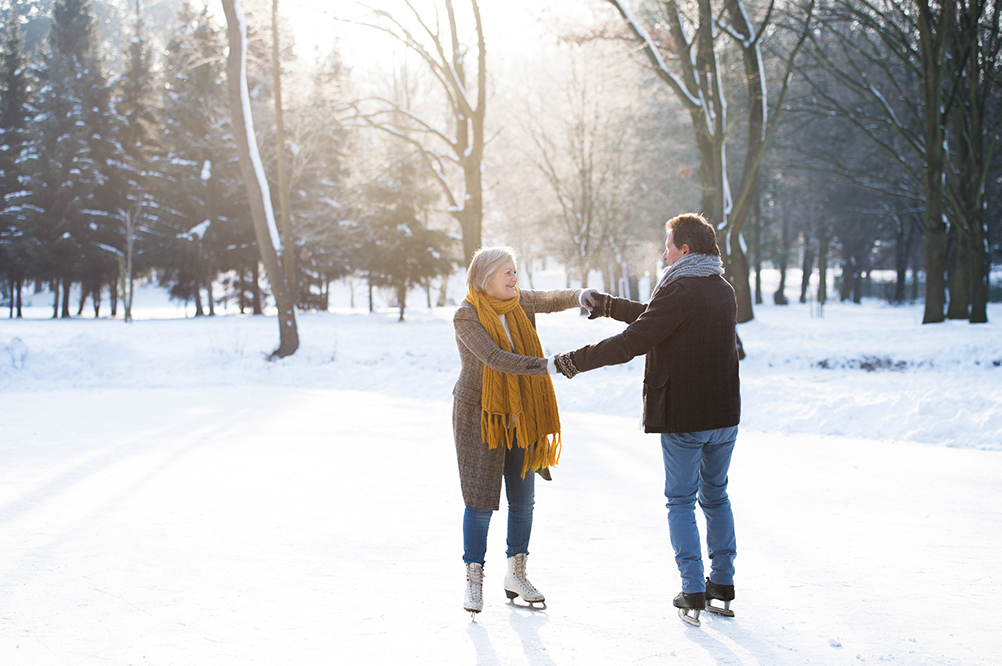 Stirring the Senses
The Saint-Sauveur Valley has delectable dining choices to entice visitors in all seasons. Comforting or amazing dishes are served in close to a hundred restaurants. Western, Mediterranean and Oriental cuisine, pizzas, gastronomic fine dining and more – the choices are as varied as they are delicious!
Just as the restaurants are open all year long, so are the boutiques. Delightfully charming, they offer both everyday items and original designs (many of which are made locally). You'll find the artist's materials you need for a perfect winter pastime, Christmas gifts, hot bath products, and outdoor equipment to make the most of the magical winter season.
Then, for something more hair-raising, but just a little, try a helicopter ride (although not in winter!). The view of the mountains is sure to impress and put the sparkle in your eyes. Inspiration is everywhere in the Saint-Sauveur Valley!
Sectors of Interest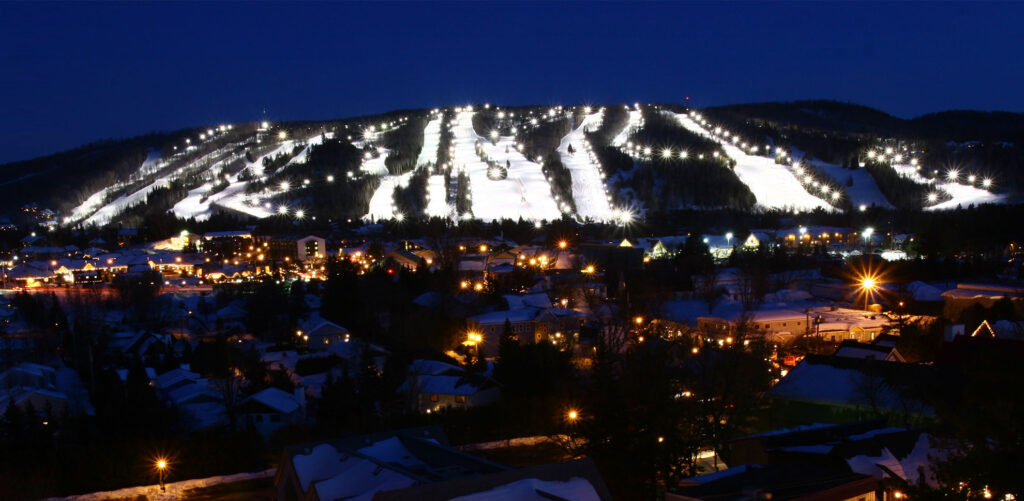 Time to Get Warm
After a day outdoors (or anytime!), warm up in the steaming baths at the spas. Finally give yourself that moment of deep relaxation. Under luminous snow and sparkling icy branches, breathe in the fresh air and pure happiness. In the Valley, treating yourself to privileged moments of beauty and goodness will replenish you with Zenitude.
Warm too, with heartening hot meals in restaurants that will serve you fondues, bountiful breakfasts and grilled specialties. Bring your own wine to some of them. Why not, a little glass might just add that touch of added warmth.
Settle into a room that is as comfortable as it is lovely. In front of the fireplace or with a hot beverage, stretch out your legs and be soothed by the warmth and your sweet dreams.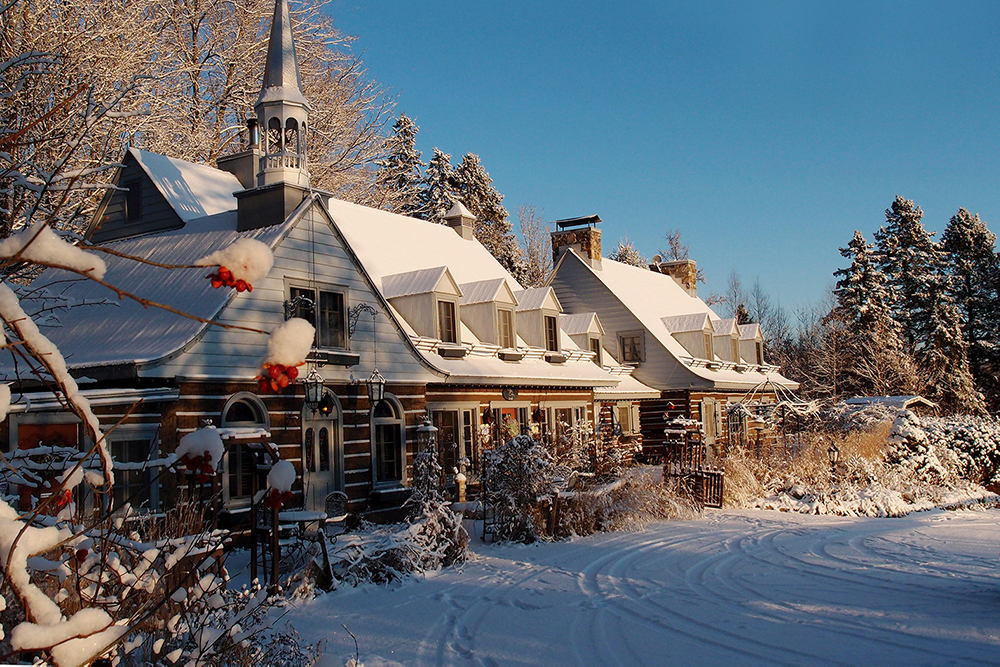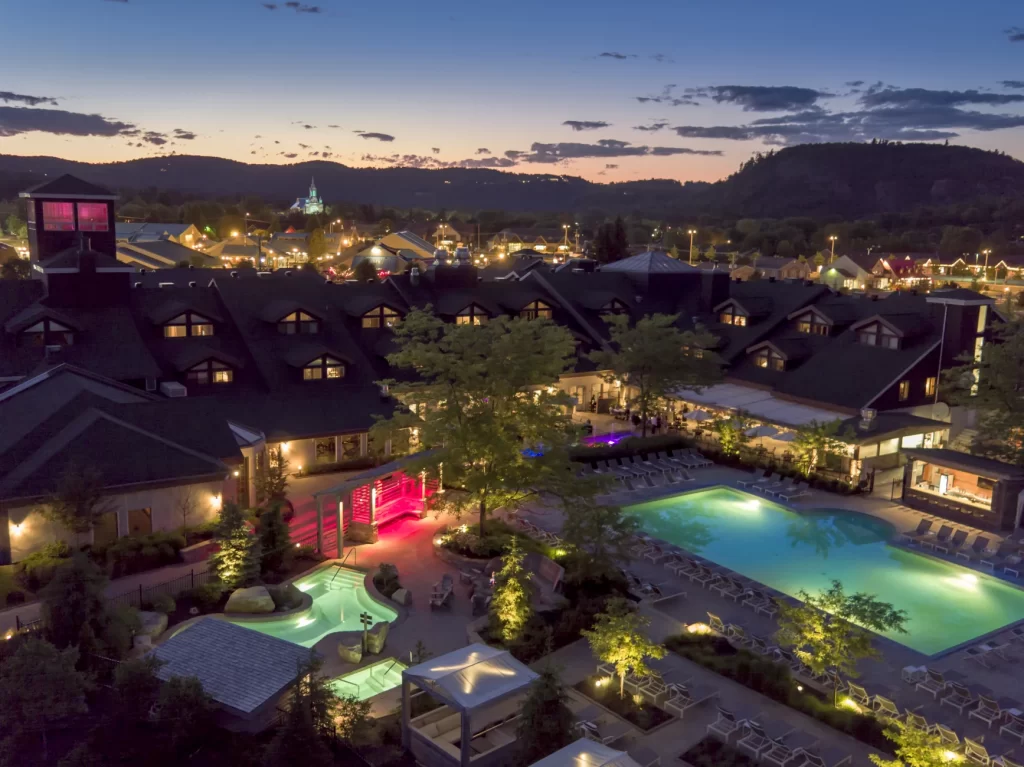 Warm and cozy accommodations in the Valley
Learn more