Escaping Outdoors
Spring at last – hurray for the outdoors! As the snow fades away, the desire to escape into nature becomes more pressing. The Saint-Sauveur Valley is the ideal place to relive the caressing rays of the sun and the delicate breeze on your cheeks.
Read more...
Hikers who don't mind a little mud will adore tramping along trails carpeted with crunchy pine needles and festooned with green buds. The Valley's developed trails, which extend over 11,000 km, are prepped for visitors of all levels. Off-track trails pose even more invigorating challenges for intermediate and expert hikers.
Seeing nature awaken from her slumber is always a joy whether on foot, on a bike or by car. Mountain biking enthusiasts can dash full bore down muddy trails for all the fun and adrenaline they can handle. You might want to pack some rags, just in case.
Spring skiing makes the most of the season. Don't put those skis away yet! They could afford you hours of pleasure on vertiginous descents or gentle runs. Ski your way into welcoming spring gracefully!
Then the golf courses open. It's time to tread the greenery, to maybe forget your coat and muster your power. Enthusiasts – and even critics – will perfect their aim and inhale fresh air on beautiful courses.

Numerous other green spaces for a pleasant stroll dot the Valley. One after another, the lakes edging on some of them will invite you to share their secrets and observe birds, ducks and cute little ducklings.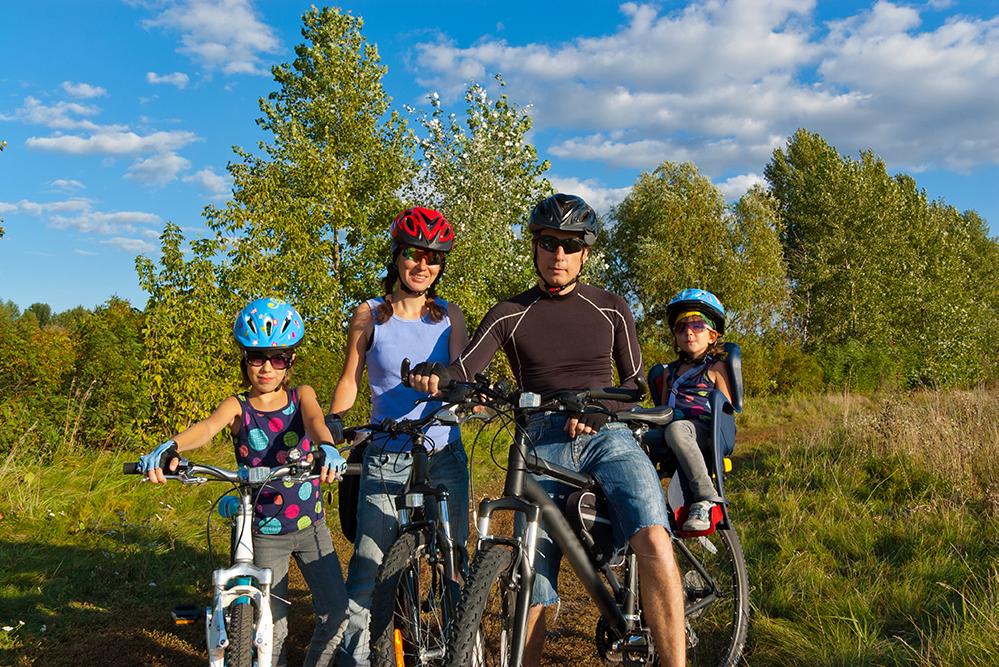 Escaping Indoors
Bopping from one boutique to the next on the picturesque main drag, rue Principale, and the streets nearby is a classic Valley pastime. In spring, the first flowers pop and quickly get over their shyness as their exuberant colours add a touch of whimsy to any shopping expedition. Pick up some souvenirs, local terroir products, fine stationery, seeds, perfumes and so much more. The Valley is renowned for its chic and refreshing shopping experiences. There's plenty of panache in store behind every door.
Go for a spring outing at one of the restaurants (there are nearly a hundred!) to enjoy local and international flavours. You will certainly confirm Saint-Sauveur Valley's reputation for gourmet originality. And when the sun's rays get a little stronger, welcome the clement weather with your first ice cream of the season.
Make sure to save some time to visit the local galleries and museums to feast your eyes, sate your thirst for knowledge and satisfy your curiosity. Enjoy a dinner show or go to the theatre. Art and culture shine bright in the Valley! The culture-nature combo definitely has compelling tourist appeal (and is a great asset for residents too, of course!).
Sectors of Interest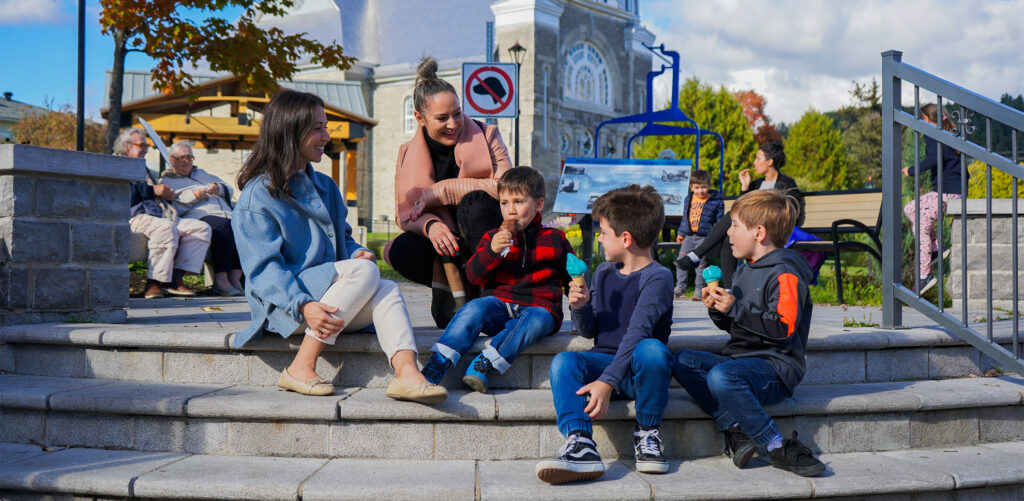 Original Amusements
In the spring (and at all times), the Valley has more than one idea up its sleeve to amaze its visitors. The Viking alpine roller coasters are the only ones of its kind in Canada. You will careen through the forest at up to 35 km/hr on board this hybrid attraction somewhere between a roller coaster and a summer luge track. Over a kilometre and a half, the trees will flash by at a vertiginous rate and your exclamations will echo across the Valley!  
The Dragon is another of the area's wildly popular attractions. This two-seater ride on a zipline rather than a pulley starts by reversing to allow fearless visitors to contemplate the landscape. Then it soars straight ahead for 230 meters at breathtaking speed. Euphoria guaranteed!
For a little more calm, but no less pleasure, the game and riddle trails are renewed each season. History, tales, legends, science, technology… you will discover all their myriad forms as you meet their challenges.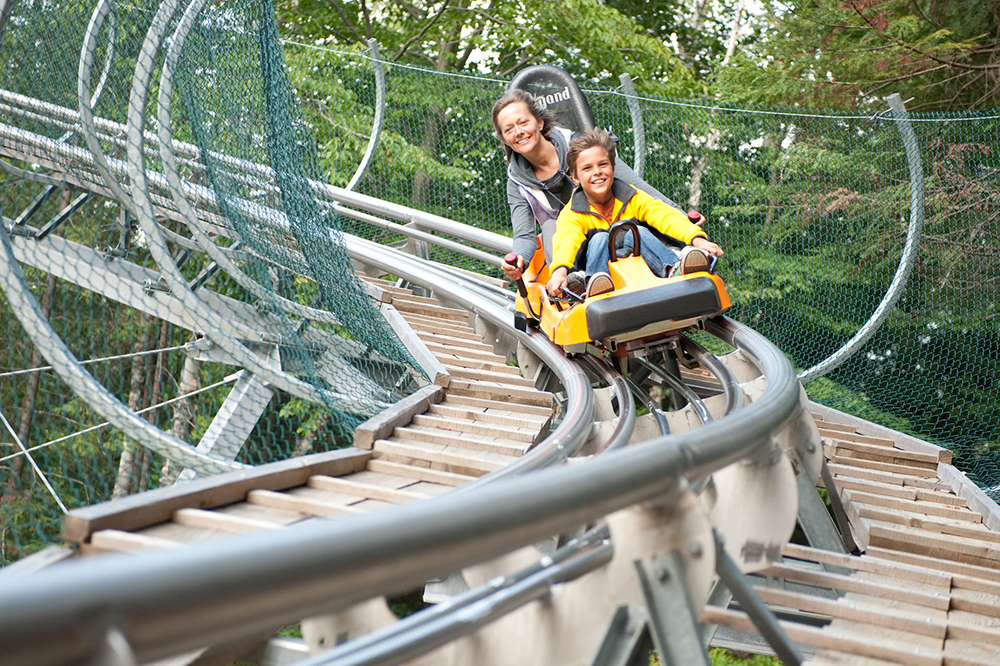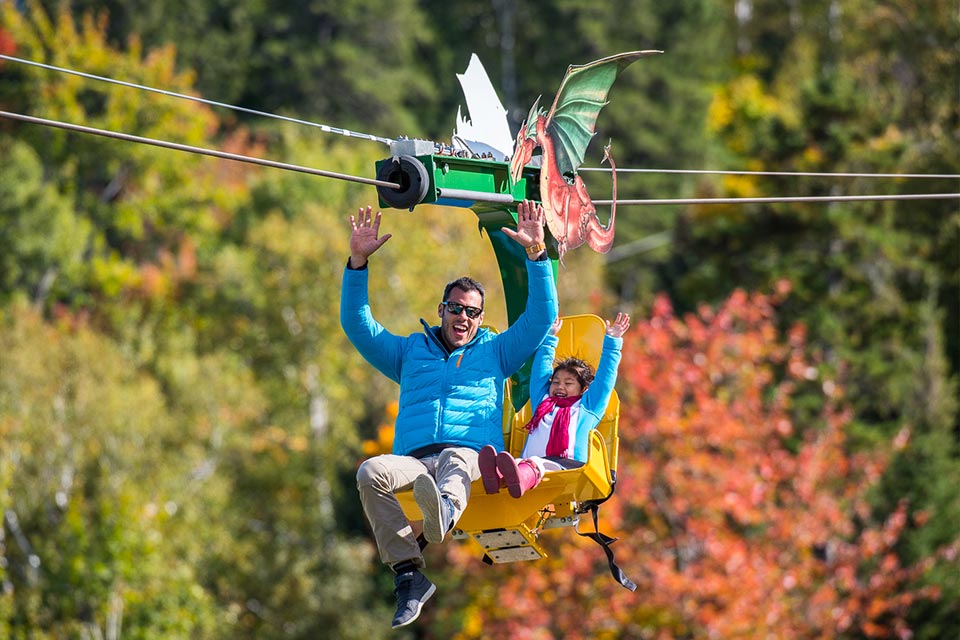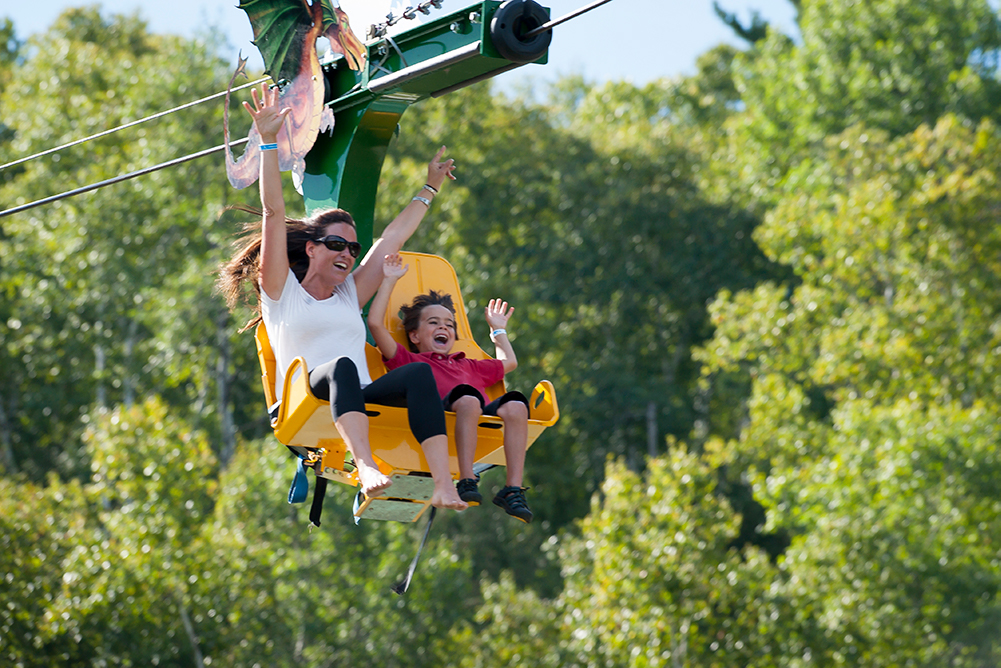 Adventure & Thrills in the Valley
Learn more